Please Book direct with us to get the best rates and service also for the best Discounted Price, for savings for 3 nights or more , for cash payments,
For Best Price Please Phone me, If you  book with anyone else , OTA's, or on line, if staying over 3 days,.
E-mail: nigel@orchardmanor.co.uk
or please call 01726 883168 or 0781 581 3321.
kind Regards, Nigel
Due to the COVID-19 coronavirus pandemic.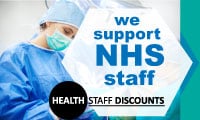 NHS Staff, 10% discount, off OTA's Internet, Rack Rate, not available with any other special offer, on all rooms and luxury suites. NHS Security badge must be shown to get discount.
I am sorry but, I am no longer taking one night stays. Minimum. 2 nights.
All rooms have en suites , All rooms have colour 19′ flat screen TV, with Free view, DVD/CD, Player,  tea and coffee making facilities, also a small fridge  and telephones with free wireless internet access.
All rooms have access to the balcony,  or  a patio , with fantastic views over open countryside.
Accepted Payments, All Cards, PayPal, Discounted for Bank Transfers, and Cash Payments, Please Call.
Self Catering, Luxury Apartments Suites,,
Penthouse, Apartment Suite. Sleeps 4 persons, from, £ 2,250.00 per week
Bluebell, Apartment Suite, Sleeps 2 persons, from, £, 1,180.00 per week
Lilly. Apartment Suite, Sleeps 3 persons, from, £ 1,550.00 per week.
Please call me to see if I have availability for the self catering suites.
Double , Occupancy  from   £ 129.00 per Night, 3 nights or more £120.00, No Children or Extra Beds, allowed in Double Rooms, Max 2 Persons.
King Size,   Rooms from  £ 135.00 Per Night, 3 Nights or more, £125.00 per Night.
Plus £55 per additional person,  if staying in the same room,   £65.00 in the Luxury Suites
The Luxury Gallery Penthouse Family Suite is from £368.00 up to 4 persons.,3 Nights or more, from £350.00
Extra bed or Person,  add £ 65.00 per night,   with Jacuzzi bath and steam room, and adjoining rooms if required, please call.
The Luxury Bluebell Suite is from  £189.00, 3 Nights or more, from £169.
Extra bed add £ 65.00 per night ( This suite has wheelchair access). and adjoining rooms if required 
The Luxury Lily Family Suite is  from £268.00 for 3 Persons, 3 Nights or more, from £ 250.00
with very Large Queen Size bed, and 1 Single Bed,  Jacuzzi bath and steam room, and adjoining rooms if required.
Extra bed add £ 65.00 per night,
Please Note, Children Only allowed in King Size rooms or Luxury Suites, when using existing beds.
All Extra,  ( Put U up Beds ,  Foldaway beds), are for children only, up to 6 stone 40 kilograms,  are charged from £ 55.00 for  all Children Per Night, Please Note, Only Available in King Size Rooms, Family Rooms or the Luxury Suites, Not Available in any Double Rooms as there is Not enough Room.
Children occupying their own Room or Suite,  are charged at full adult or room rate.
Daffodil Family Room 4, has two single beds and a double bed, en suite, with large bath and power shower. sleeps 4 persons Max. from £ 268.00 per Night, three nights or more £ 255 per night.
Breakfast, Per Person, from £ 12.50 extra, If Required. Breakfast need to be ordered the night before so I can organise tables and try and keep social distancing.
Please make payments by bank transfer for your accommodation,  or for any  Tips  Gratitude,  Thank you.
All accommodation must be paid in advance, Please note you cannot enter your rooms until the payment for your accommodation is paid and cleared, in full.
 My bank is   Santander Bank,  UK.     
Account  Name, Orchard Manor,   Business account,  
Sort code      09-06-66     Account number    43498620. 
BIC:   ABBYGB2LXXX        IBAN:  GB59ABBY09066643498620
The total price of the reservation will be charged on the day of booking and is non-refundable. unless we re- let the room , there is an admin charge of 25% of total cost of booking, per room per night, to give any refund. We advise guests to insure against cancellation.
Check in:
Strictly 2.00pm to 8.00pm unless  by prior arrangement, on  0781 581 3321.
Check out:
10.00 am  or before  Please,    as I need time to Clean rooms before other  Guest Arrive.
Why not upgrade to a Suite?   You can enjoy all the same facilities as a standard room,  plus a separate Lounge area with 50 inch plasma televisions  and DVD player . 
All three Luxury Suites have a Kitchen,  it is nice if you fancy  to cook  something to nibble in the evenings.
We have Three Luxury  Suites available,   The Luxury Lily  suite, sleeps 3 Persons,   With Jacuzzi bath and steam cabinet,  patio area for  barbecue.
 Luxury Blue Bell suite, with wheelchair access, Sleeps 2 Persons, has a large shower,  where you can put a chair if you require to sit down while taking a shower,  there is also a balcony,  with table and chairs, where you can sit and relax. There is also a Electric Mobility Chair to help you stand up from a siting position.
I also have a Mobility Scooter , this is ideal if you are an unable to walk very far, if you would like to travel around the village to get some fresh air , maybe do some shopping , or just go to the restaurant, the Mobility Scooter is Free to use, I hope this will just help to make things a little easier and Comfortable for you
 The Luxury Penthouse Gallery suite, Sleeps 4 Persons, also has Jacuzzi bath,  steam room,   a lovely balcony,  where you can sit and enjoy a glass of wine if you wish.
Breakfast, is available at a extra cost, if you wish , I can bring this into your Suite,  if you would like some more privacy.