Terms and Conditions
Book Direct, for the best Price Guaranteed for savings, for 3 nights or more.

E-mail: nigel@orchardmanor.co.uk
or please call 01726 883168 or 0781 581 3321.
We have a no smoking policy in Orchard Manor,  But  if you wish,  you may smoke only  on the balconies or on the patio areas
We do Not take Dogs, if found in your room there is £100 cleaning charge, No ifs or buts, many people are allergic to animal hair.
House rules, No other persons are allowed in any of the rooms or the suites, if they have not paid to stay here, if we find that you have invited other people to come here, you will be asked to leave immediately and vacate your room or your suite.. For health and safety , fire risk assessments, I need to know who is in the building at all times. There is security cameras all around out side of the building, so please don't risk it.!!
Bedding ;  For your Comfort,  in all rooms,   I have Egyptian Top and Bottom Cotton Sheets,  so you can Sleep between Two Cotton Sheets  the old – fashioned way to make a Bed.
Children and Extra Beds
Not Available in any Double Room, as there is Not enough Room, Only available in King Size Rooms, or the Luxury Suites. a £65 charge is applicable
All children or adults are charged,  GBP £65 per person per night for extra persons staying in rooms or Suites.
The maximum number of extra beds in a room is 1. Sorry, No extra beds in Double Rooms, as there is Not enough Room, Strict Max 2 Persons only.
There is no capacity for cribs in Double rooms.
Any type of extra bed or crib is upon request and needs to be confirmed by management.
Additional fees are not calculated automatically in the total cost and will have to be paid for separately during your stay.
All laptops can have FREE wireless internet access. any where in Orchard Manor.
All payments must be made in advance
Arrival times , 15:00 hours to 21:00 hours.
For Large Groups, Hen, or Stag Parties or Large Family's Groups, there is a Deposit held of, £500.00, this will be returned if there is No Damage or Breakages, in the Rooms, or Suites. Kitchens, must be left Clean , and Dishes put Away,
And please Depart, by 10 o,clock on day of Departure.
Travel Agents or Booking Agents for Accommodation, The Rates on my website Do Not include any Commission or Taxes for your company , if you require any Commission, you must add your Commission and V.A.T. to my Website Rack Rate / Cost Rates.
For Direct Bookings, There is No VAT Charged, on my Room Rates, I am not registered for V.A.T.
And i do not charge for  any  Service Charge.
Accepted Payments, Bank Transfers, and Cash Payments, Please Call.
There will be a Discount for Cash Payments or Bank Transfers, for Payments.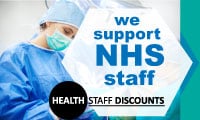 You can  make any payments by bank transfer,  Free of any Charge,   for your accommodation,  Thank you.
 My bank is   Santander Bank,  UK.     
Account  Name,    Nigel Orchard,    Reserve account,  
Sort code      09-06-66     Account number    43498620. 
BIC:   ABBYGB2LXXX        IBAN:  GB59ABBY09066643498620
Orchard Manor , makes no refunds,  for no shows, cancelled, modified, or early checkouts.
Cancellations.
The guest can cancel free of charge until 14 days before arrival.
The guest will be charged the total price of the reservation if they cancel in the 14 days before arrival.
In the event of a no show, early checkouts, modified, or a cancellation,   we reserve the right to charge for the accommodation in full.  unless we are able to re-let. There is an admin charge of 25.% of total cast of booking, per room, per night, to give a refund. 
We advise guests to insure against cancellation.  Just in case you're taken sick or family problems,   it is better to pay a few pounds for some insurance, than lose your booking payment.    So please, please,  insure against cancellation's, thank you.
Please remember if you book a room or a suite,  I  have a live booking service which will close rooms or suites down,   if you need to cancel,   please let me know as soon as possible ,  so I can reopen the rooms or suites, to re- let your room,   thank you.
If you have to cancel because of covid sickness , or have to isolate, you can move or reschedule, your dates later in the year, for the same or higher price, you'll only be charged if there is a price difference, between your new and old dates, or rooms / suites, as long as we have rooms or suites available.
Covid Guarantee
If you have to cancel within 48 hours of your scheduled arrival, because of a covid lockdown, you can use your payment for a future reservation. but only if it a nationwide lockdown, weather, family, or change of mind is not covered, sorry.
We reserve the right and you hereby authorise us to charge your credit or debit card for any damage incurred to your room or the property during your stay (including without limitation specialist cleaning) or for any items that are missing when you leave.
Please note that any breakages, loss or damage and the Kitchens left Dirty, during your stay will also result in a charge. if you would like to use the Kitchens please wash the dishes and put them away, thank you.
LOST KEYS, There is a locksmiths charge of £ 115.00, for Changing Mortice locks, (deadlock or sashlock) to have them re-cut, drilled out, and locks fitted.
Parking
There is free parking in the driveway; Parking is subject to availability due to limited spaces. there is a village carpark for larger vehicles just a two minute Walk from Orchard Manor, there is plenty of parking on the road, with no restrictions.
We have no undercover parking for Cyclists and Motorcyclists,  but you are all very Welcome.
I have 2 Electric Charging points for you electric cars, Type 2 x BS1363 Amperage 13Amp, – £15.00, first charge, per charge, and then £10.00 per charge, for Bookings of 5 nights or more.
There is coffee  and tea in all rooms , all have small Fridges,  if you need milk or orange juice  for your children,  Please  just ask,   it is all  Free of Charge.
The Bluebell Suite has wheelchair assess,  a electric mobility chair,,  also  a Mobility Scooter,   and is located on the Ground Floor.
Come and sample some true Cornish  hospitality.